COLLABORATION PARTNERS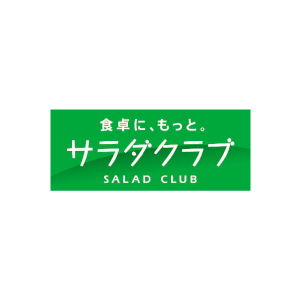 KEWPIE
SALAD CLUB
Salad Club manufactures and sells packaged salads by processing and bagging fresh vegetables in hygienic food processing plants. These salads can be eaten as-is, with no need for washing. Led by our desire to take great care with ingredient sources and production methods, selling only safe, delicious salads, we are committed to providing products that offer the four "mores": more peace of mind, more convenience, more color, and more ecologically friendliness.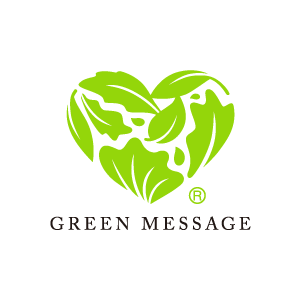 KEWPIE
GREEN MESSAGE
This joint venture combines the production technologies and quality of Kewpie Corporation with the vegetable procurement capabilities of the National Federation of Agricultural Co-operative Associations (JA Zen-Noh), leveraging the strengths of both to their utmost. As a manufacturer of salad vegetable products for commercial use, primarily focusing on salad vegetables eaten raw, such as lettuce and cabbage, it strives in its vegetable processing plants to combine the interests of producers and consumers, providing healthier lifestyles through vegetable processing.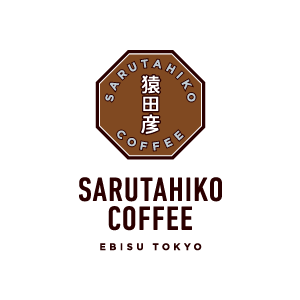 SARUTAHIKO COFFEE
SARUTAHIKO COFFEE
Sarutahiko Coffee is a specialty coffee shop that began in Ebisu, Tokyo. Our goal is to be a coffee shop that brings a smile to your face with just one cup of coffee. We treat each and every cup of coffee with the greatest of care, from bean selection to roasting and brewing. We can put smiles on the faces of our customers. We won't spare any effort in our quest to achieve this. We'll keep on working diligently until we have produced a chain reaction of smiles that has the whole world beaming.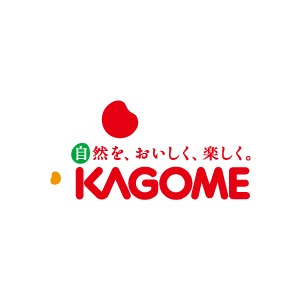 KEWPIE
KAGOME
As Japan's largest tomato processor, Kagome is a company unlike any other in the world, with an integrated value chain that spans from agriculture to manufacturing, processing, and sales. It is tackling the issues of extending healthy lifespans, promoting agriculture, revitalizing the countryside, and solving global food shortages, and aims to evolve from a "tomato company" to a "vegetable company." It will continue to expand its business scope, predict societal changes, and reflect the needs of the times in its business strategies as it contributes to the solution of social problems, both in Japan and around the world.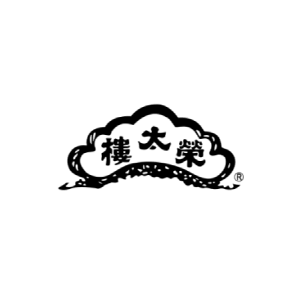 EITARO
Eitaro Sohonpo
Eitaro Sohonpo was founded in 1818. This Japanese confectionary manufacturer and seller is headquartered in Nihombashi, Tokyo. It is the oldest Japanese confectionary store in the National Confectionery Industry Association. Its products include candies; unbaked, semi-baked, and baked confectionary; mitsumame sweets; rice confectionary; and more. Its clients are diverse, from department stores, mass retailers, and the transport market to shrines and temples. It has a culture of discovering new things by learning from the past, and its production site combines the latest devices with time-tested traditional technologies and equipment.
TULLY'S
TULLY'S
Tully's is a specialty coffee shop from Seattle. It uses carefully selected coffee beans from around the world, roasts them in Japan, and brews each and every espresso fresh, using a manually operated machine, when an order is placed. It pursues the highest level of quality in all its operations. It offers a drink menu with approximately 30 drinks, as well as a lineup of foods that go well with coffee, like sweets and hot meals.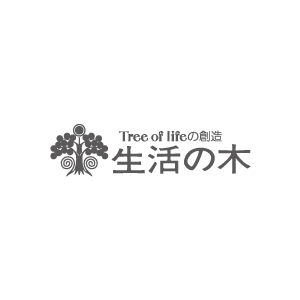 TREE OF LIFE Co.,Ltd.
Tree of Life
Tree of Life imports carefully selected organic herbs, essential oils, and plant oils from partner farms in 51 countries. It also manufactures, processes, wholesales, and sells herbs, aromatherapy products, and superfoods. In addition to its 120 directly operated shops nationwide, it also operates an herb garden, salons, and culture schools. It proposes a wide range of ways to enjoy "herbal life."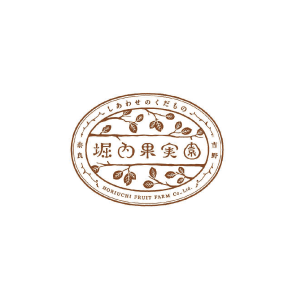 HORIUCHI FRUIT FARM Co.,Ltd.
Horiuchi Fruit Farm
Horiuchi Fruit Farm was founded in 1903. It specializes in growing fruits in the vast mountains of Yoshino, Nara Prefecture, led by the 6th generation descendant of its founder. It supplies processed foods made with generous amounts of fresh fruits, and is dedicated to using ripe fruit grown in Japan. The flavor and fragrance of its dry fruits fill your mouth with every bite you take. Its jams have juicy chunks of fruit. Its syrups go down smooth. Horiuchi Fruit Farm brings you fruits in all their delicious glory.